Yay, this is my 100th blog-post!
My first post was right after I got my camera, a Canon 40d. I didn't know the difference between the 40d, Rebel and the 5d, all I knew was the 5d was too expensive, the Rebel was too flimsy and the 40d was just right (for me, that is...not for my husband's wallet).
It all started because we had a photographer who didn't show up to take my son's newborn pictures and after waiting 2 weeks for our scheduled appointment and then several hours waiting by the front door with my two kids, this photographer never appeared or called or emailed and was never heard from again.
Despite that, I'm actually thankful for this person because after that I convinced my husband that if he bought me a fancy camera to take our son's pictures then I could probably take our friend's pictures and make back the money for the camera. I didn't expect that it would become my passion and focus, leaving all my other dreams behind. All I had was a background in art that was pushed away to the side because I had always thought, how can you make a career out of it? So, I took this thing that had always come naturally to me and dove right in to photography. I spent many sleepless nights reading everything I could find, lots of practice, shooting, shooting, shooting everything around me and lots of time developing and finding a style and look that I liked.
Back to my
first post
...It was October 2008 and I had just got my camera and didn't really know why this huge DSLR (as I had just read in my "DLSR for Dummies" book) was so much better and more expensive than my little "point and shoot" (once again, read and learned that terminology in my D for D book). I shot in complete Auto and edited in my good ol' Iphoto.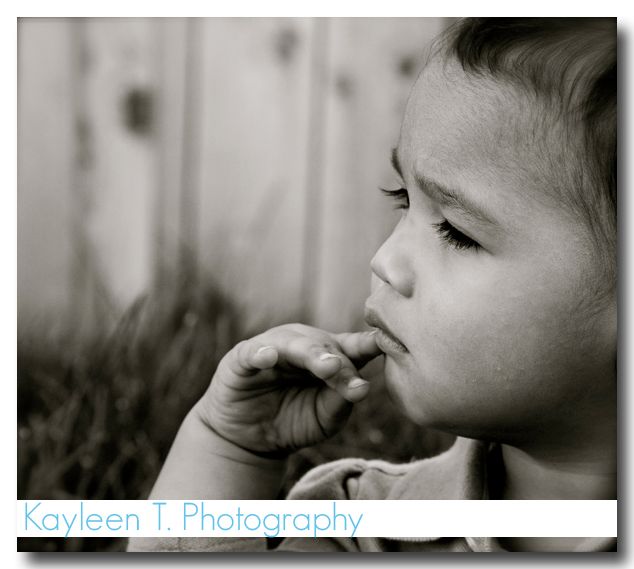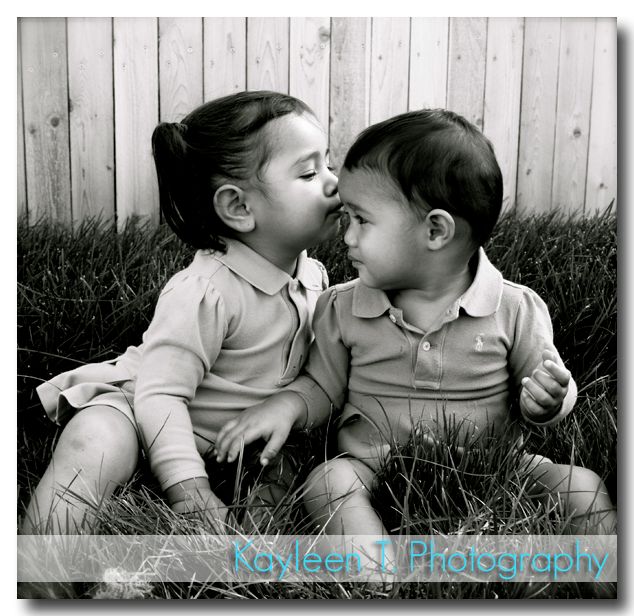 As you can see I was still developing my brand and went through many different logos and I'm still developing and changing my brand everyday.
A little fact about Kayleen T. Photography... I was thinking about naming my company J'adore Photography (as in "I adore you", J'adore Dior, you know, right?) and these pictures above actually had the watermark J'adore Photography. But thankfully my sis-in-law, said, "What is the name, Jorje photography? (Hor-hay)"! and I decided, okay I can NOT be known as HOR-HAY Photography and changed it....and I'm so thankful to my sis for making me realize that my business needs to branded around me, Kayleen T.
You get free photoshoots for life for that Les!
My first actual photo shoot was a week or so later and the willing participants were my husband's cousin and his family, view it
here
and
here
and
here,
oh and
here
. They paid me $30 bucks and took my family to the chinese buffet and I was like, "Score! I think I like photography!"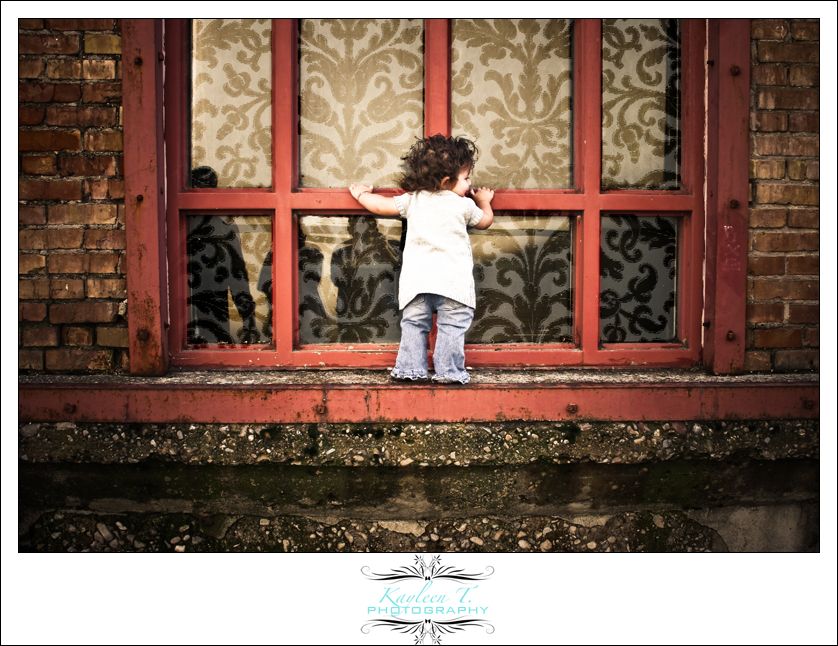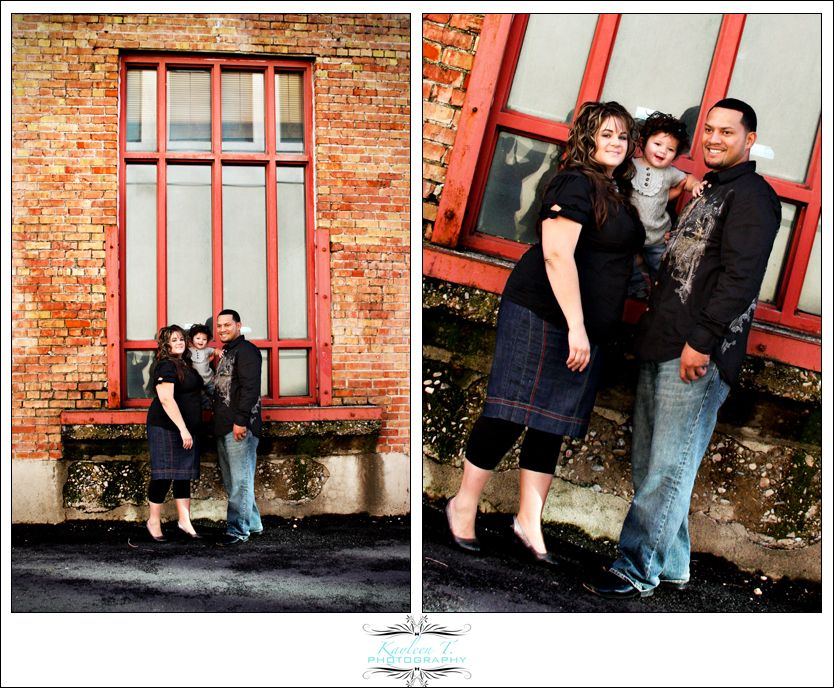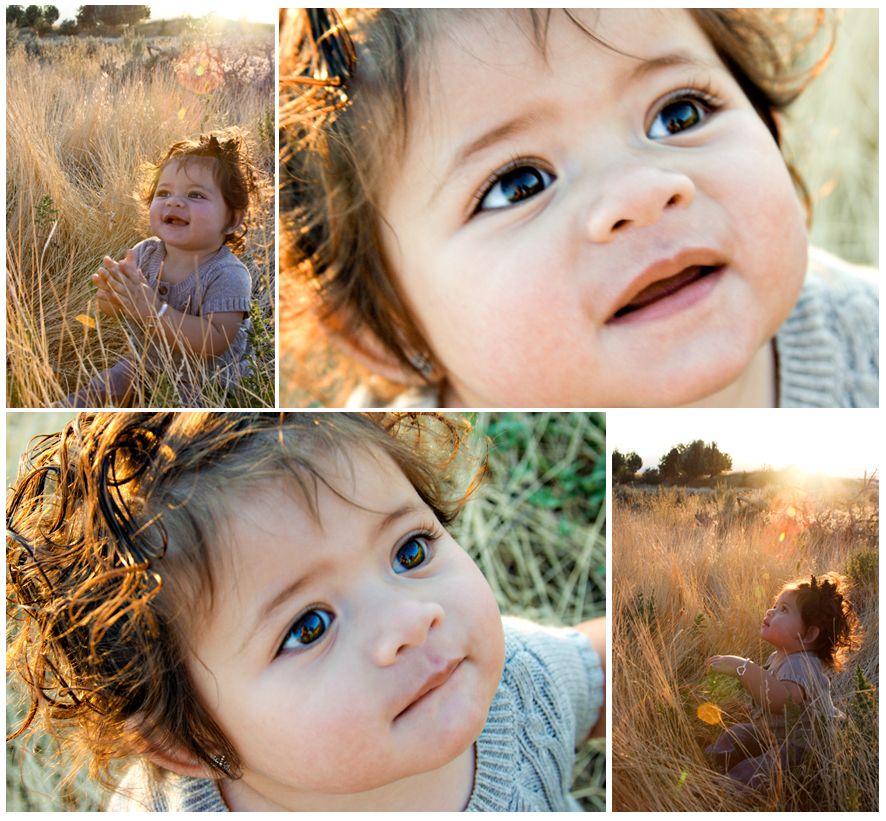 I was still shooting in complete Auto ( I didn't know what Av or Tv was yet and so far away from Manual). I did, however, get Photoshop and was beginning to experiment with it on this shoot.
From there photography had me and my business began to develop. The reason I bring up my journey in photography, is for any of you out there that are just starting. I think it's important to see where someone started and where they are now, to see the progression and to know that you, too, can make it. Stay determined. Stay focused. You'll make it and you'll love it! Promise.
As I near my 1 year mark in photography this October, I realize that, though I love families and newborns and kids, I really love weddings and this is where my focus is now. I love everything about them, the details, the shoes, the flowers, the cake and the love. I'm so excited for the upcoming weddings this year and next and even more excited to announce some upcoming things I'll be offering, such as:
One-on-One Mentoring
Actions and Presets that I've developed and that help me get that color pop and bright colors.
Blog, Logo and website design. (I made my own website and blog and logo and would love to help others develop their own brand).
Card and Album templates and other goodies to help photographers.

Now that I made you read a novel or if you skipped and skimmed all that looking for the word "giveaway" here it is... I was going to give away a certificate to be used on the aforementioned goodies above but I'll save that for a later date.
Today the giveaway will be a hairpiece from
Tulet
! I absolutely love these hairpieces and the owner of Tulet is the sister of one of my recent grooms. Her hairpieces are beautiful, check out Tulet
here
. She is at the La Caille Bridal Show today so her gallery will be updated soon.
To enter for the giveaway just leave a comment below and for a double chance to win click follow at the top of the page and join my Fab group of people and then leave another comment letting me know. If you're already following leave a comment letting me know. The winner will be announced on Friday.