I'm coming back from the holiday with a vengeance...
lots to

*hopefully*

blog.
Some sessions, some pictures of this weekend spent with family in the sun, getting tan burnt...
oh SOO burnt.
Back to the point.
Five.
I've had this idea floating around in my head for a while.
We are always trying to expand.
And are forever grateful to those who help us by spreading the word.
To show our appreciation we would like to offer a promotion for just that, spreading the word, and inviting your friends and family to partake in a unique a

r

t

istic

portrait experience.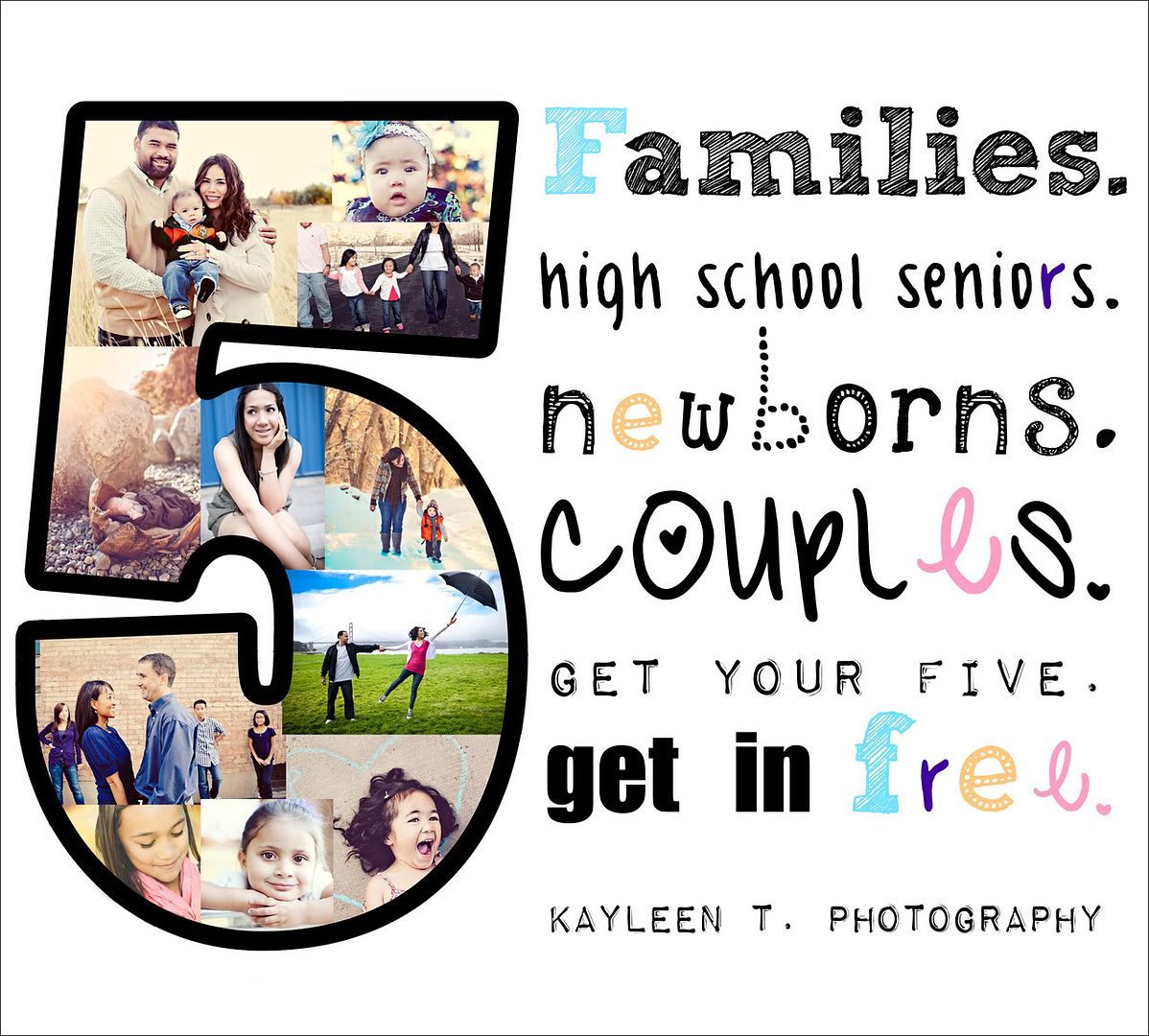 Some Details:
Simply spread the word to your friends and family to book any regular session with Kayleen T.
Tell them to let us know they are a part of your FIVE
Once you've reached your FIVE referrals and they've completed their session,
you will receive a
FREE regular session,
Disc of Images and a $300 print credit.
Total Value is $1000.
That's it, it's that simple.
Get your FIVE.
Get in FREE.
This deal is not only for Utah residents but everywhere else too!
Got questions, email me or fill out a contact form here.
*All your referrals must come from future client sessions.